Kathy Moore
Kathy Moore, Owner-Sugarfoot Jog Ranch, is an accomplished Natural Horsemanship Instructor and an E3A Master Trainer in Waller, Texas. (Houston, Texas Area) She travels throughout Texas and the United States offering clinics and private lessons to clients and their horses. Kathy works with the rider and their horse in the moment and then builds on the strengths of the relationship.
She began her career as a horsewoman in 2001 after attending the Parelli International Student School in Ocala, Florida. Over the past 20 years, Kathy has studied with numerous renowned Natural Horsemanship Practitioners including Joe Wolter, Buck Brannaman, Dave Ellis and Chris Irwin. In addition to training horses, Kathy conducts multi-person riding and groundwork clinics and presents natural horsemanship demos. She specializes in colt-starts, restarts and training difficult horses. While working with horses and their owners, Kathy realized that she wasn't training the horse as much as she was helping facilitate change within the owners.  That work became a natural segue into doing Equine Experiential Learning.
Kathy is an E3A Master Trainer traveling all over the Continental United States and Canada teaching trainers how to facilitate corporate team building and leadership workshops.  As an E3A Advanced Practitioner with a Specialty in Corporate Training, Kathy works with corporations and small businesses offering an innovative approach to team, individual and organizational learning to improve teamwork, communication, leadership skills and overall performance.  She also is certified with EAGALA as an equine specialist.  She recently has been working with girls that are victims of human trafficking and also young adolescents that have aged out of the Foster Care System.  
Kathy graduated from The Art Institute of Pittsburgh with a degree in Interior Design. She has also been a co-owner of an automobile dealership where she helped train horses for advertising campaigns and TV spots for the dealership. 
Vision
In partnership with horses, we create mutual understanding amongst individuals and organizations.
Mission
Sugarfoot Jog Ranch uses an advanced methodology of learning based on in depth equine psychology and common-sense communication techniques. We help clients establish powerful partnerships by focusing on individual strengths, building an innovative culture and promoting effective communication.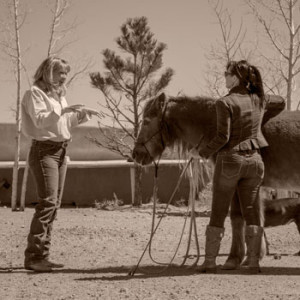 Values
My horse my mirror...The horse is Never Wrong.
NEVER sacrifice ANY relationship for the end result.
We are committed to providing a safe learning environment for humans and horses; Where both can be authentic and thrive, and where learning and change can take place.
Integrity is at the core of our work. We practice the golden rule, protect client confidentiality and embrace diverse perspectives.
We take the time it takes to build strong foundations that are needed for mutual trust and respect.
We take pride in every aspect of our business and have high professional standards.

We have fun, we learn to "be" in the moment, and we are "open to outcome".

Most importantly; We Enjoy The Journey.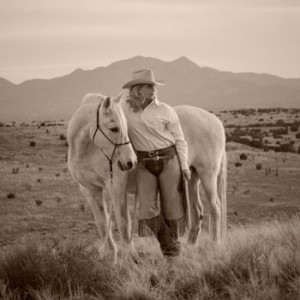 Certifications

PNH
CHA
(Parelli Natural Horsemanship)
(Certified Horsemanship Association)
Level 1 and Level 2
Level 1 English and Level 1 Western
E3A
E3A
(Equine Experiential Education)
(Equine Experiential Education)

E3A Advanced Practitioner 

Specialty in Corporate

E3A Certified Master Trainer

EAGALA
E3A
(Equine Assisted Growth & Learning Association)

 (Equine Experiential Education)

EAGALA Certified Equine Specialist

E3A Advanced Instruction

Personal Development and Well-Being